Canada Lynx Monitoring 2010
By Paul Cyr

Join Paul Cyr's Photo Email List!
Back to Crown of Maine


In early June, I accompanied state biologists on a trip to the Clayton Lake area of northwestern Maine to visit lynx dens. This is the last year of a 12 year study gathering information about the Canada Lynx, which is listed as a federally threatened species. Information from this study will help biologist conserve lynx in Maine by identifying what conditions are needed to support females and kittens. Shown below is the group getting ready to enter the woods.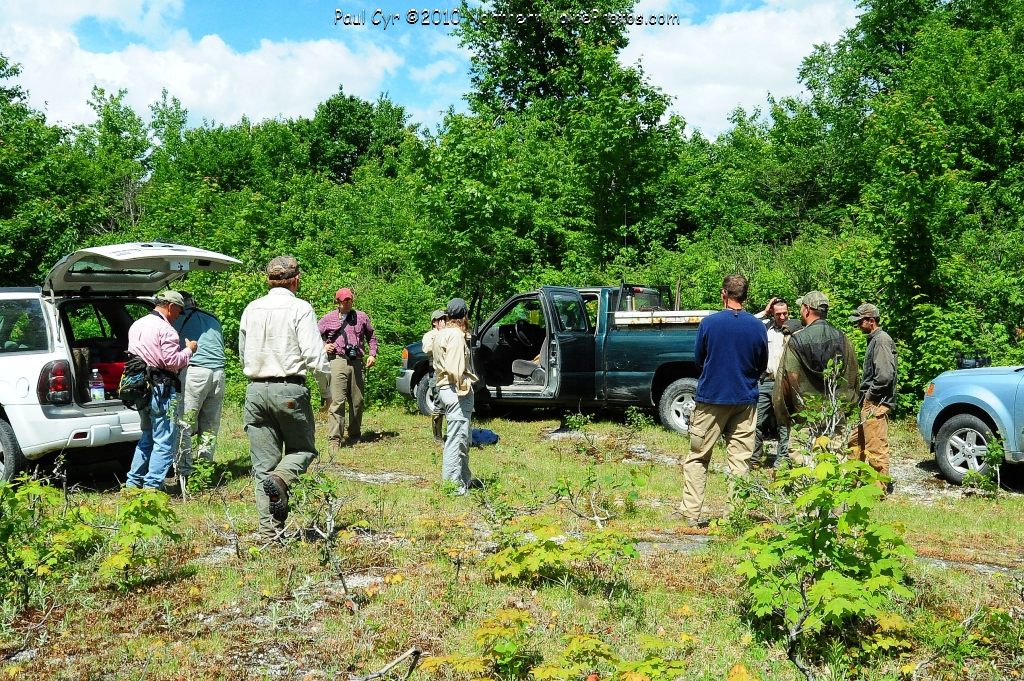 We were in hopes of finding one of the many female lynx that had been trapped and collared earlier in the study. Radio signals transmitted from her collar indicated she wasn't moving around much, suggesting that she was at the den with her litter.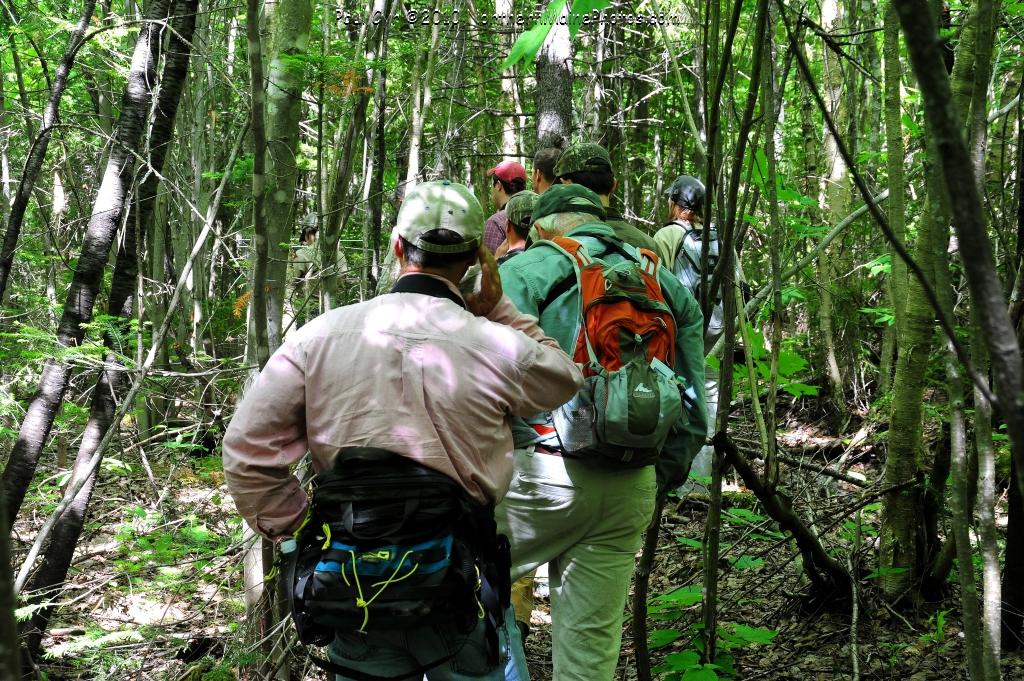 Team leader Jennifer Vashon listens for a signal telling her where the Lynx is. Jennifer leaves the group to quietly locate the den.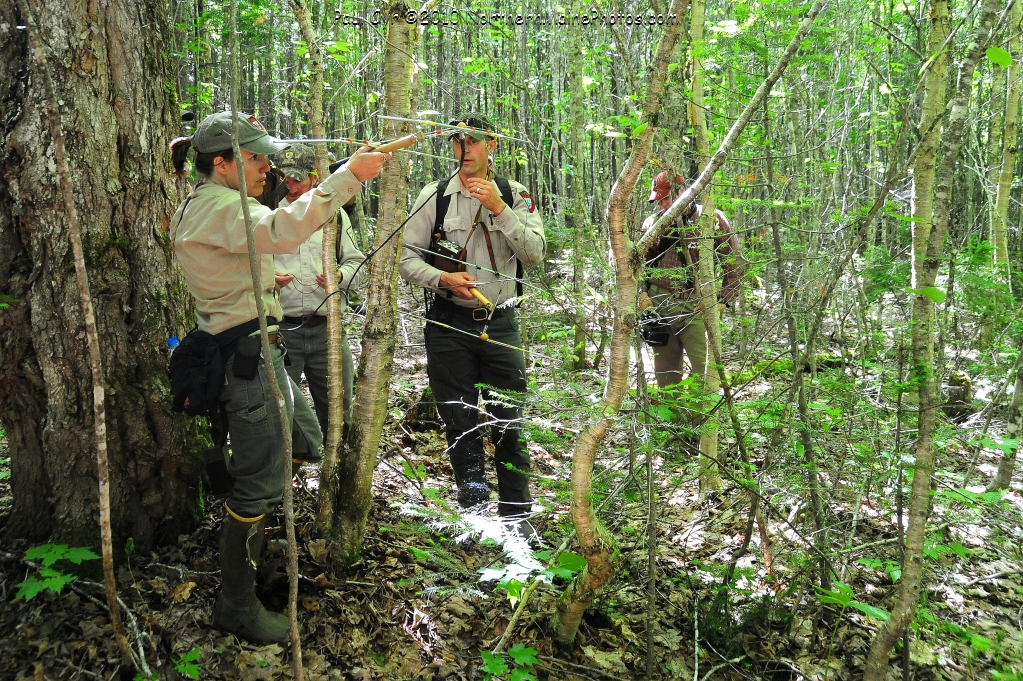 After several hours of tracking, her den is found. The mother lynx is never seen, but radio signals indicate she's staying near the den.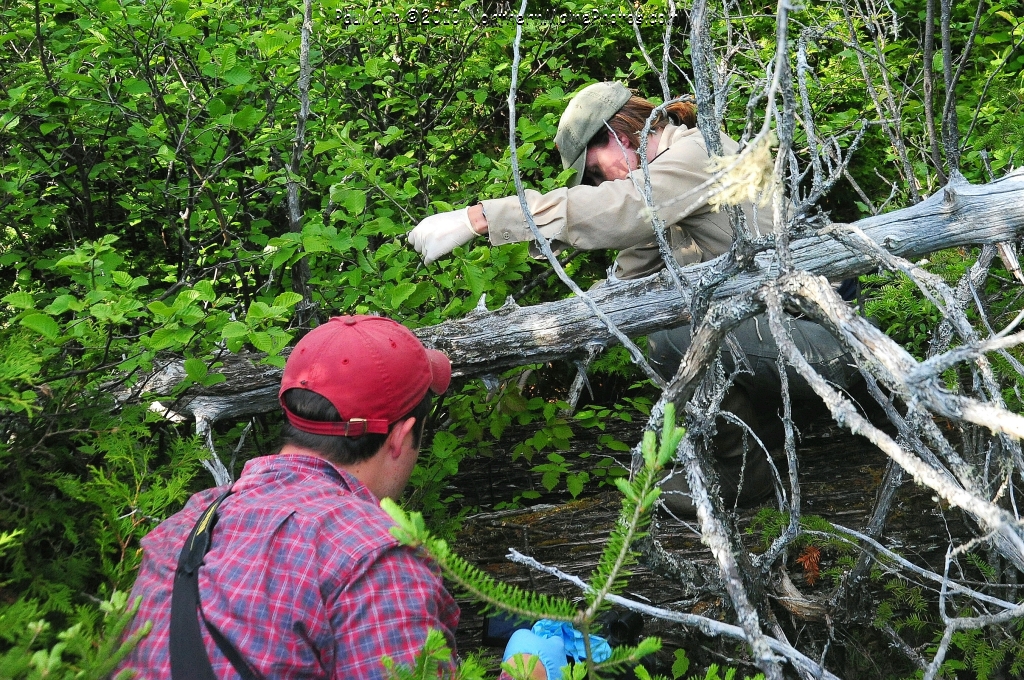 The den was underneath several fallen trees.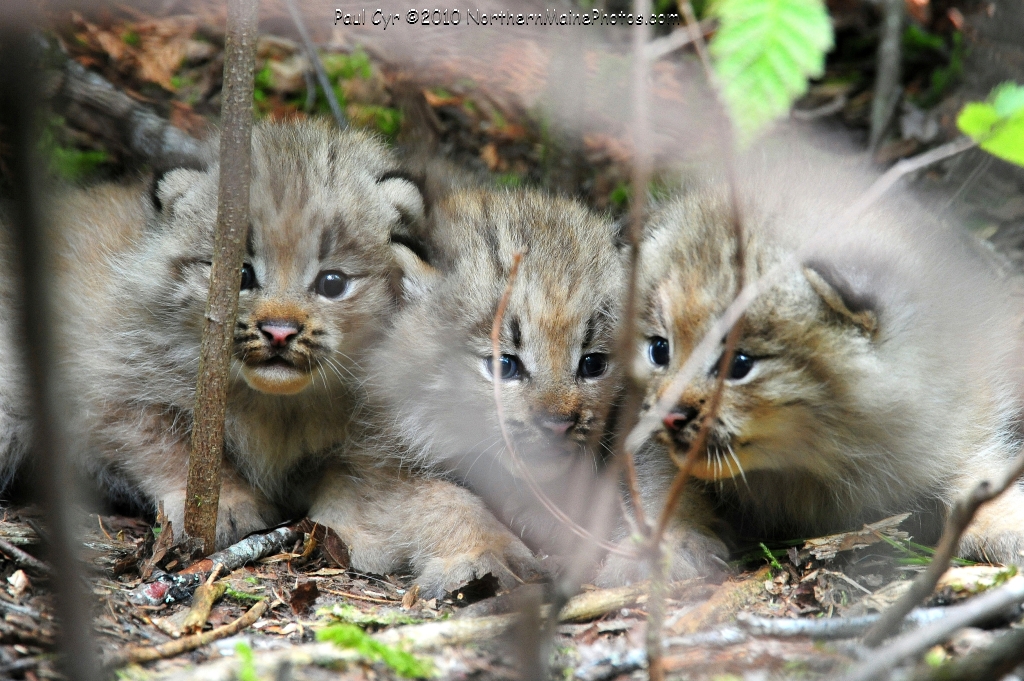 The 3 kittens are removed and handed over to other biologists waiting to examine them.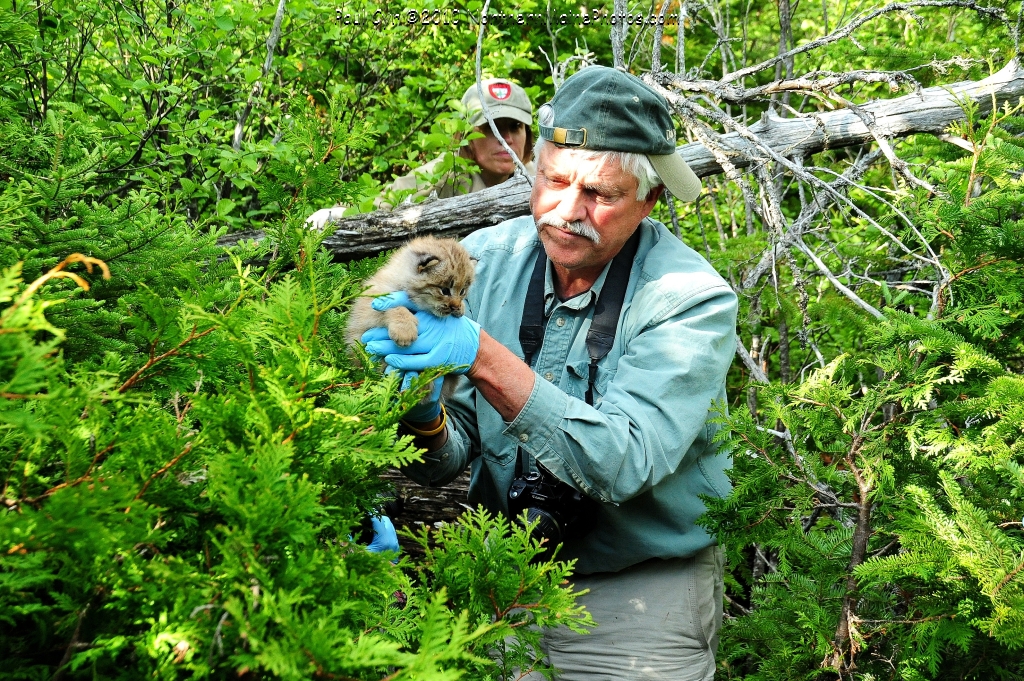 Quickly and quietly, the kittens are all weighed, measured and given physicals.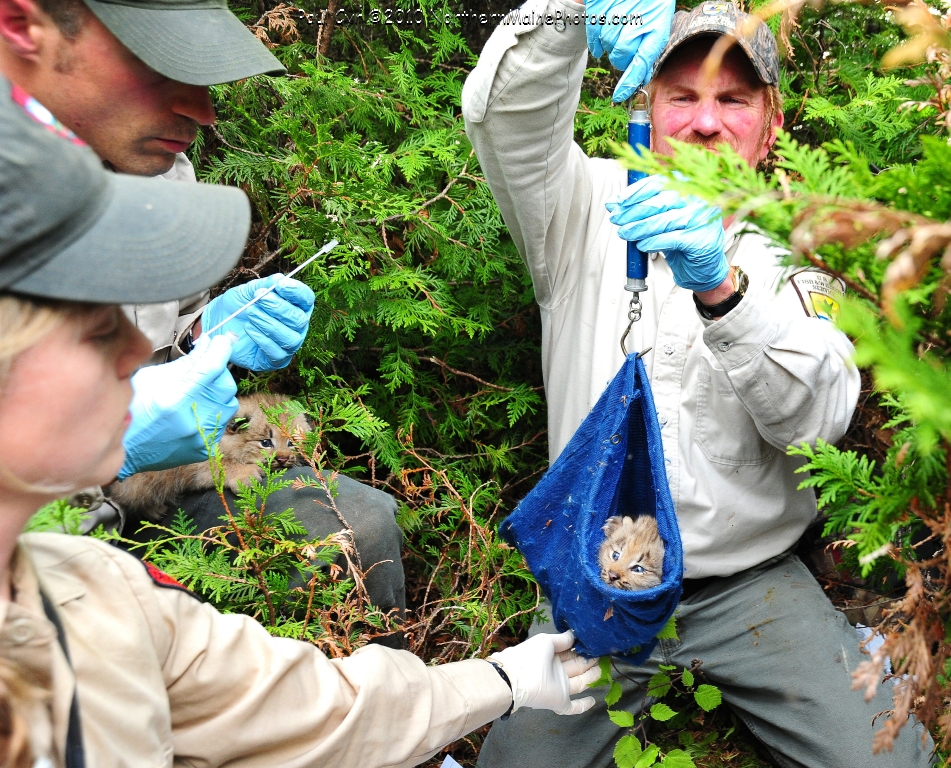 The kittens are calm and cooperative.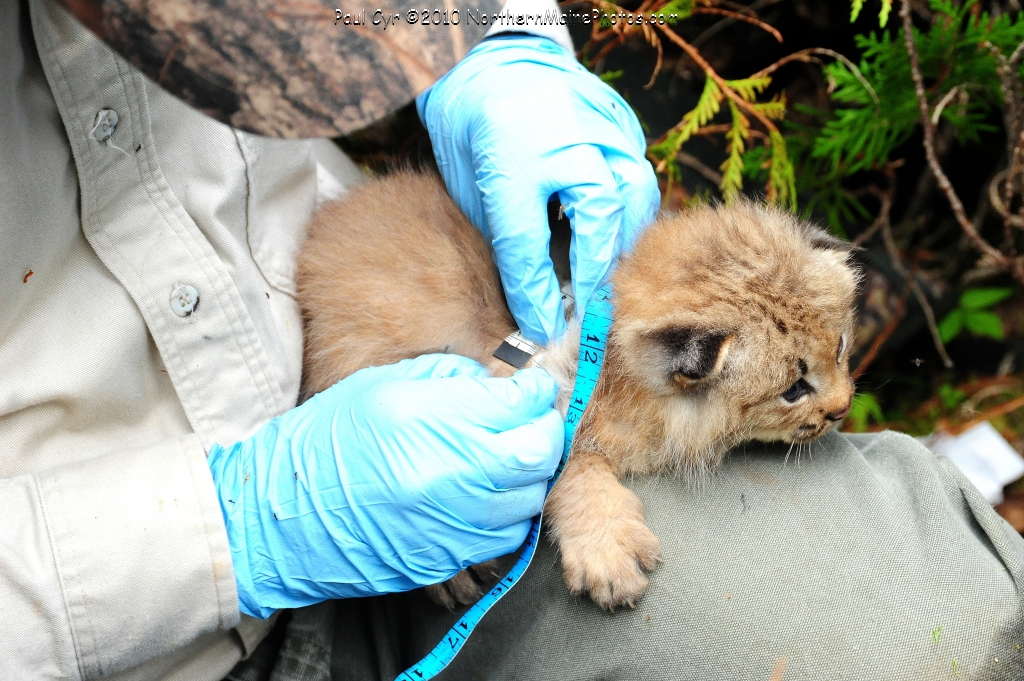 The lynx den was located in a 10-15 year old regenerated clearcut; the extremely thick vegetation makes it challenging for the group below to move and find working space.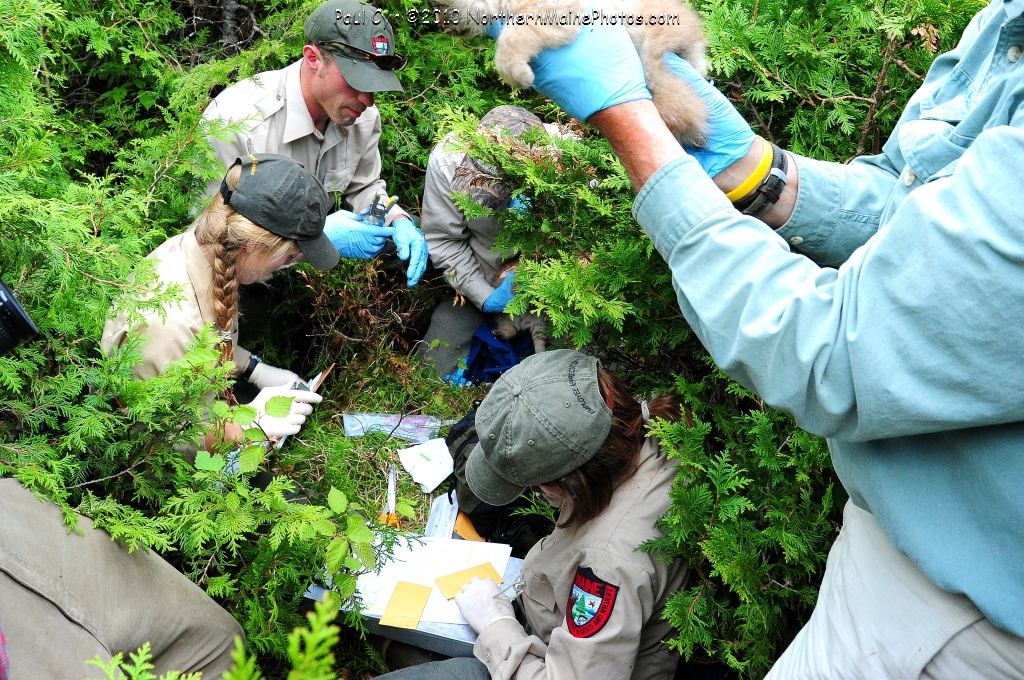 Everything is recorded.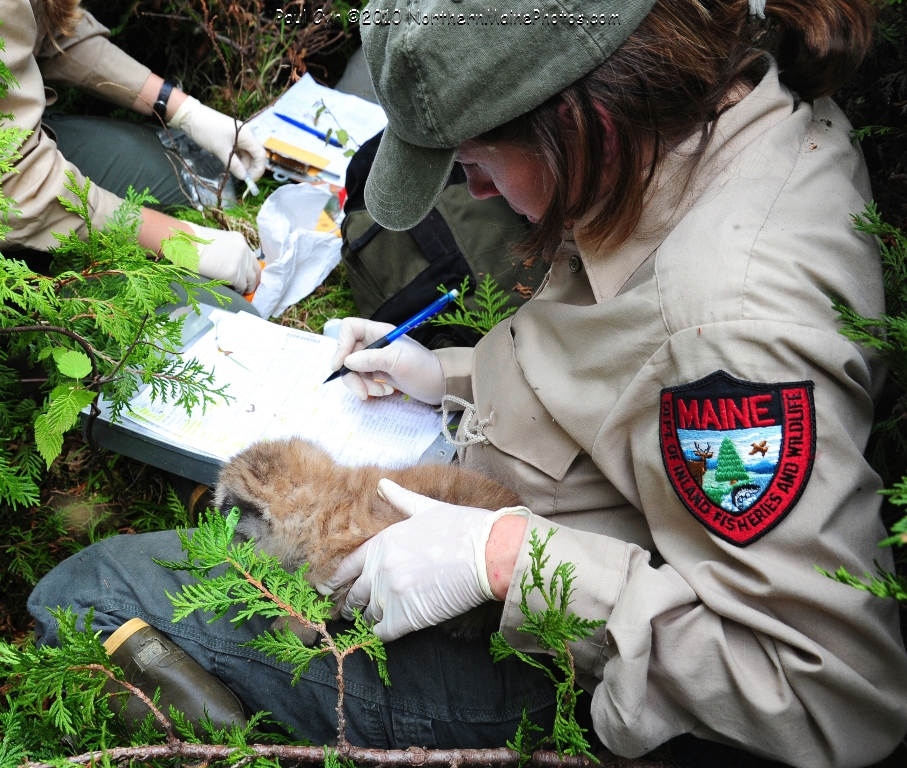 The group assembles for a picture and then the kittens are returned to their den.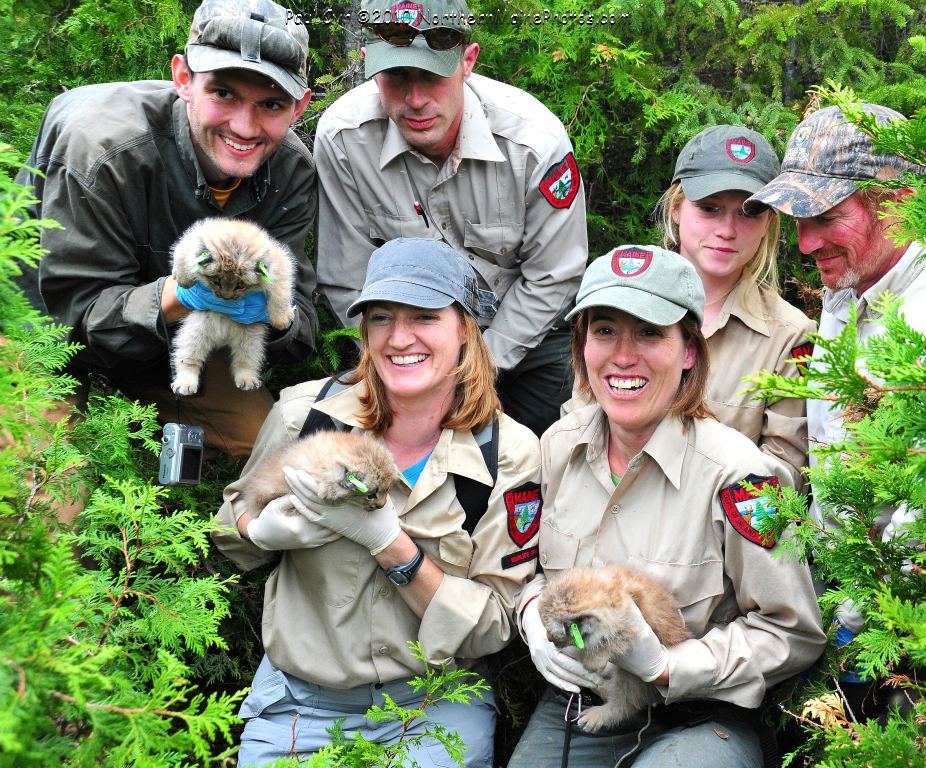 Days end the group discusses their experience with the kittens and the assortment of mosquitoes, blackflys, etc encountered.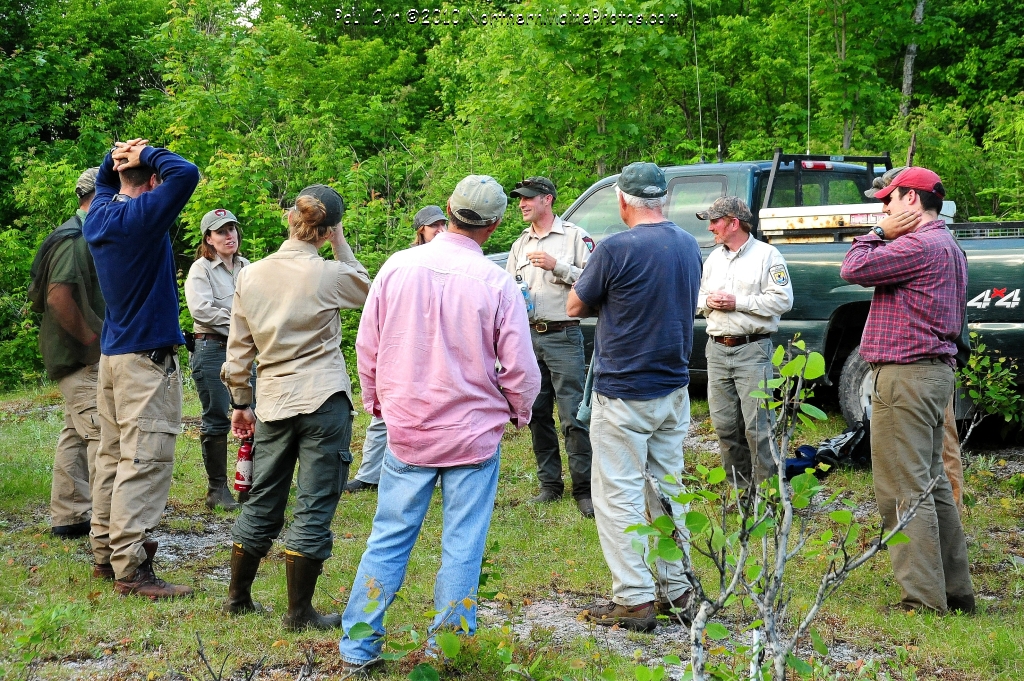 Additional Pics:

Marking the kittens with ear-tags allows biologists to identify these individuals when they are adults.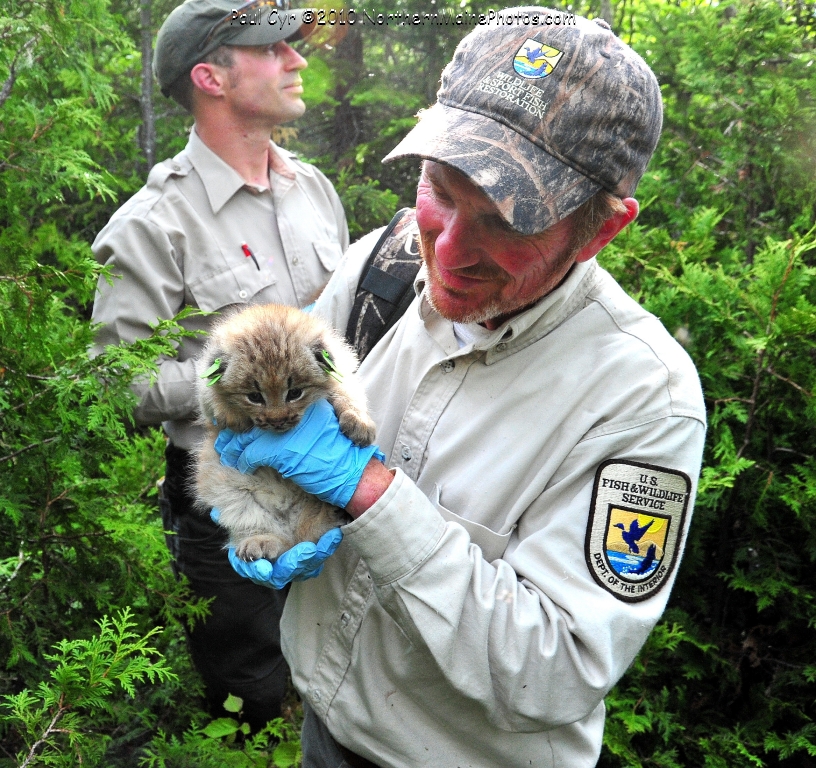 In the next few days, biologists will have visted 5 dens with a total of 12 kittens like these.
The kittens are returned to the den as quickly as possible to limit disturbance.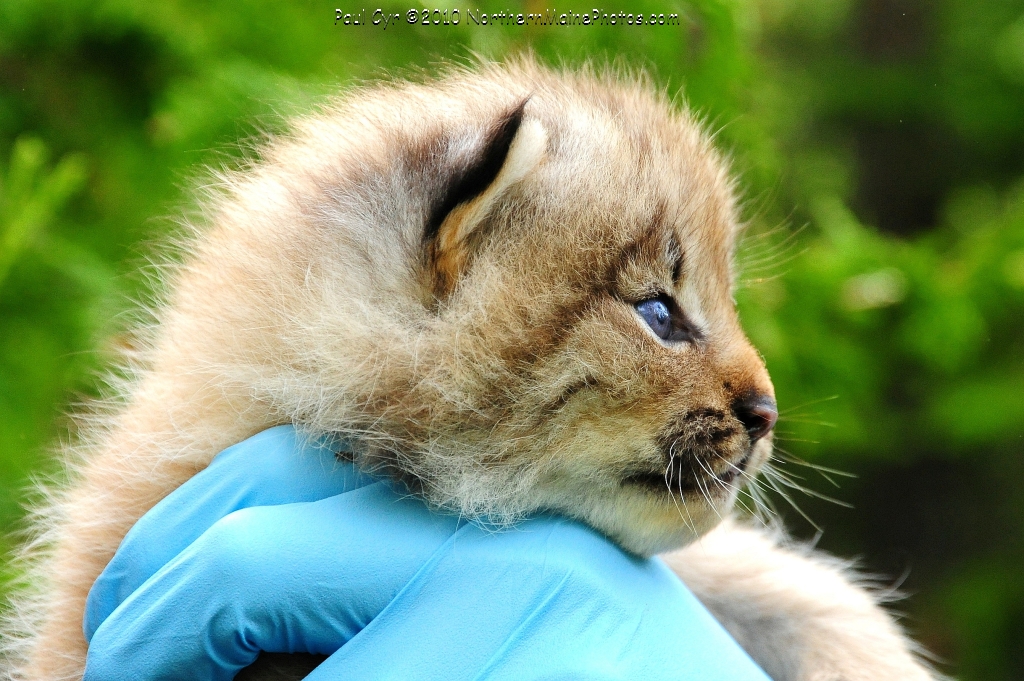 The crew observes the adult female returning to the den to care for her kittens.