Maine Real Estate

Maine Products

360 Panoramas

News

GuestBook

Contact Us

Paul Cyr

Join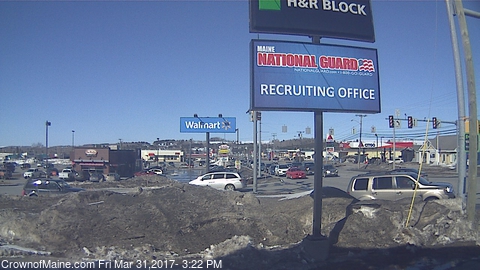 Presque Isle:&nbsp SkyCam&nbsp(live)&nbsp|&nbspN. Main (live)&nbsp|&nbspScenic&nbsp|&nbspKeybank PTZ&nbsp|&nbspAround Town
Misc:&nbspMt. Katahdin&nbsp|&nbspCaribou&nbsp|&nbspIsland Falls&nbsp(Shore Cam)&nbsp|&nbspSky & Weather


View:&nbsp&nbspLive Image&nbsp&nbsp|&nbsp&nbspHi-Res Image&nbsp&nbsp|&nbsp&nbspLive Streaming Video




Paul Cyr Photography: (click to enlarge)
Category:
Full Index
Join the Photo Email List: Paul Cyr







Today's Question
Will Aroostook get 6+ inches of snow this weekend?
Tell a Friend About Us!





****



Events:


&nbspUMPI Outing Club Tower of Terror
October 31, 2014



&nbspStrong Tower Love Run/Walk 5k
November 1, 2014



&nbspMonster Dash 5k and Little Monsters Fun Run
November 1, 2014



&nbspHoliday Light Parade 2014
December 6, 2014


All Events
Add Your Event!